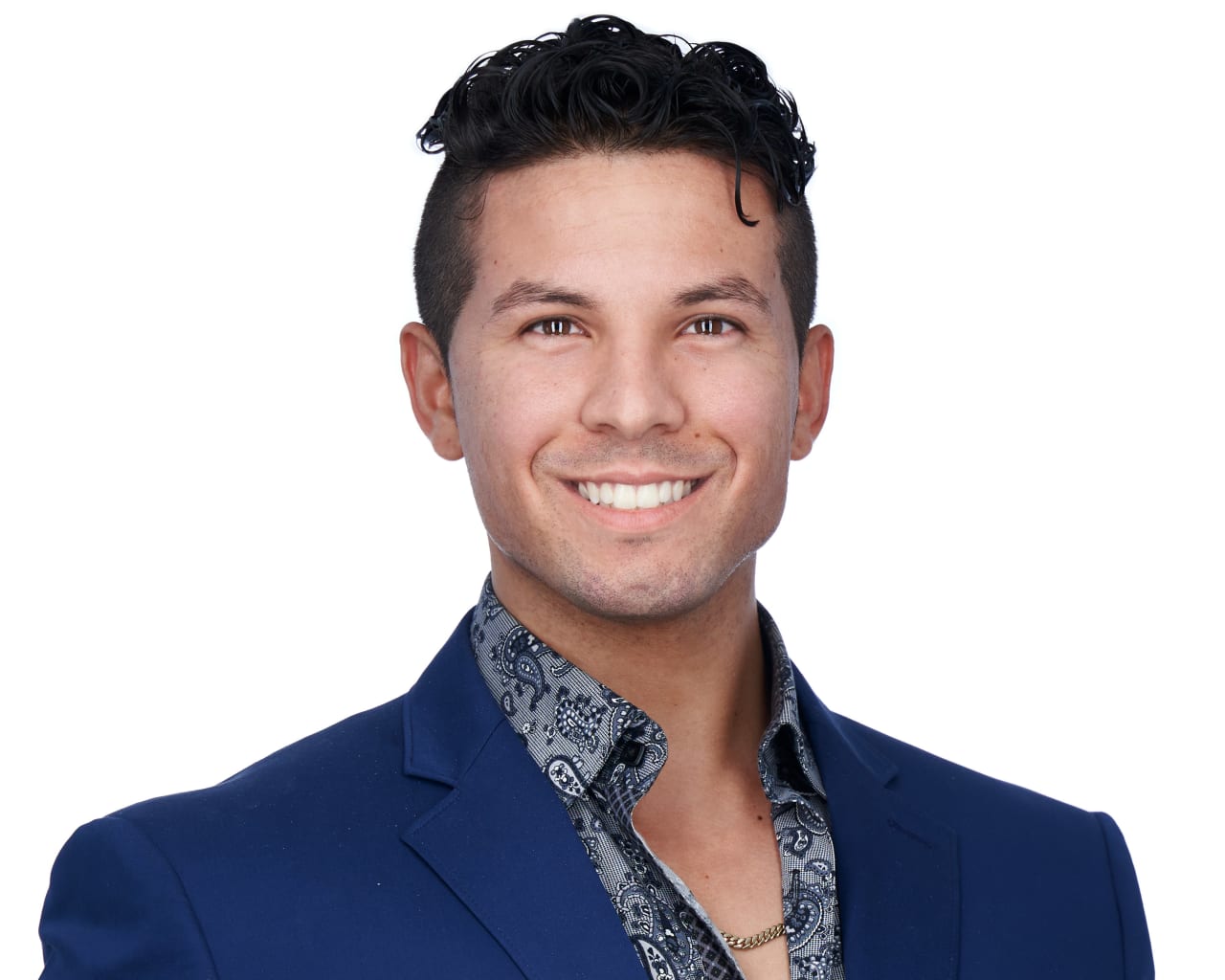 Meet Cruz DeVega
Cruz DeVega Alcazar - Real Estate Visionary and Founder of The One Palm Group Cruz DeVega Alcazar is not only a Founder but also a trailblazing visionary, leading The One Palm Group to astounding heights in the real estate industry. Since 2022, his relentless drive and unparalleled dedication have resulted in an astonishing $70 million in sales, solidifying his position as a true powerhouse. Renowned for his dynamic and charismatic personality, Cruz DeVega Alcazar exudes an energy that captivates both clients and colleagues alike.
His magnetic charm creates an instant connection with those he interacts with, fostering trust and rapport. As a skilled communicator, Cruz possesses the unique ability to transform complex real estate concepts into easily understandable terms, empowering his clients to make informed decisions confidently. Cruz Devega Alcazar's journey to success has been paved by his genuine passion for real estate. He approaches each project with an unwavering enthusiasm that is infectious, inspiring his team to strive for excellence in every endeavor. His commitment to delivering results has garnered him a fiercely loyal client base who rely on his expertise to navigate the competitive real estate landscape successfully. Multi-faceted and versatile, Cruz has excelled across various real estate domains.
From residential properties to multi-family ventures and luxury rentals, his portfolio is a testament to his versatility and adaptability in meeting diverse client needs. His expertise extends to investment opportunities, where he skillfully identifies and maximizes potential value for clients seeking robust returns. Cruz DeVega Alcazar's brilliance in the real estate market stems from an insatiable hunger for knowledge. His in-depth understanding of market trends, emerging opportunities, and innovative strategies ensures that The One Palm Group remains at the forefront of the industry.
As a trailblazer and industry luminary, Cruz DeVega Alcazar is destined to continue his ascent, pushing boundaries, and reaching new summits with The One Palm Group. With his vision and leadership, he is set to leave an indelible mark on the real estate landscape, forever transforming the way people engage with properties and investments.
Residential - Multi-Family -Luxury Rentals - Investments - Development